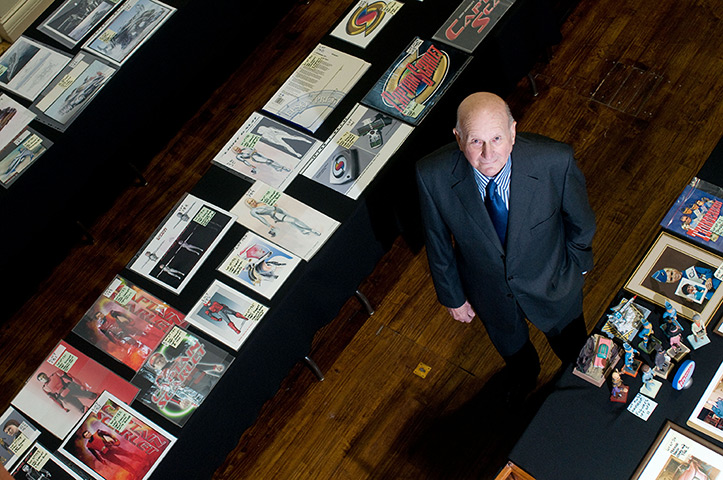 There have been a number of acting and entertainment legends who have died since this blog's beginning. Many who were in films both famous and terrible which I have been tempted to commemorate, but this one was especially close to home.
Famous for his use of marionettes and puppets, Anderson helmed a large number of shows I watched as a child such as Captain Scarlet, Thunderbirds, and Stingray. First created in the 1960s but repeated often enough on TV and VHS for many to be fortunate to view them.
While by no means the most technically advanced by today's standards, they were a major leap forwards for their time and still hold up well when compared to many others of that time.
While not known for their great storytelling, the shows were far more willing willing to display things like death and loss to children than many of that era and others following.
They featured a future which was bright but not without problems and are best remembered for their outlandish and futuristic aesthetics.
His unique touch on many series could be found in their design and construction and was an element instantly recognisable to those who knew it.
Anderson's involvement brought about some great shows and films with his long career in the industry could be found on many films and productions. Working in a multitude of different roles long before his fame.
He will be sorely missed.
Gerald Alexander Anderson, film and TV producer, director and writer.
14 April 1929 - 26 December 2012